Nebosh & iosh & fire and safety - Salem
Thursday, 12 September 2019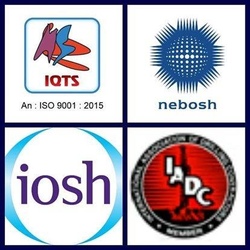 Contacts

ABDULLAH

7092100888
Item description
NEBOSH has published new syllabus for Nebosh IGC.

In new syllabus there are only two units.

IG1 – Management of health and safety – Theory paper – passing marks 45/100

IG2 – Risk Assessment – Practical unit.

Both IG1 and IG2 will be marked by NEBOSH.

First exam on new syllabus will be conducted from Nov 2019.


Old Syllabus Learner's
————————————
If you are studying old syllabus , please plan to pass the exams by Mar 2022. If you don't pass the exam by Mar 2022 then you have to study new syllabus after Mar 2022 OR you can enroll and start new syllabus today itself which is highly recommended.

Remember, you can not transfer credits earned in old syllabus to new syllabus that is though you have passed one paper in old syllabus example IGC1 and …


Opening of HSE Engineer - Mumbai Metro
Opening- 05
Educational: BTech + Diploma in Safety *
Required experience: 7+ years experience in construction/metro project
Salary:- 35000-45000 + Free Accommodation
Location:- Mumbai
Send Update CV
eaglesafety2018@gmail.com
WhatsApp : 9931338206


CONTACT
7092100888 - 7708868888
Address,
NO: 11/2, 2nd Floor, Arthanari Street, Salem new Busstand, Near joyalukkas jewellers, Salem-636004.