How Hospitality Training Will Help You To Impress The Clients? - Salem
Wednesday, 5 February 2020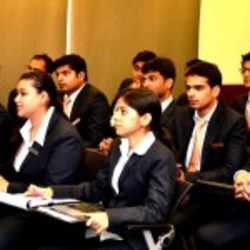 Contacts

Msv Saravanan

9865256883
Item description
When one is in the hospitality industry, the guest's experience is of vital importance. In today's digital era, word-of-mouth plays a huge factor. Hotel Consultants in India ensure that the facility carries out auditing of the firm. The auditing format is of two types: Operational Audit & Guest Experience Audit.

This helps the hotel consultants and the facility to understand the status or position of the hotel, resort, restaurant in the industry. MSW is a boutique resort consultant that ensures the facility and people are managed, administered, and executed aptly. This ensures all rules and norms are implemented. MSW is a full-fledged Turnkey Hotel Consultant that specializes in ensuring the facility is turned for the better.

It is imperative to make your guests feel valued. Ensuring they have a great time at your resort/ restaurant/ hotel will pave the way towards success and great reviews. One must always connect with their customers to understand their requirements and to give a personalized experience.