Atv quad bikes for sale in india. - Salem
Wednesday, 26 May 2010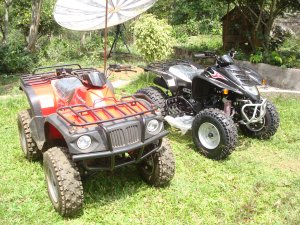 Contacts

Razak

09366622611
Item description
Power Wheels India sells New Force ATV and Kazuma ATV.
New Force is made in Taiwan and is a very reliable machine and should last you life long.
Kazuma is made for the USA and UK and is reasonable good machine.
We supply spare parts for NEW FORCE AND KAZUMA.